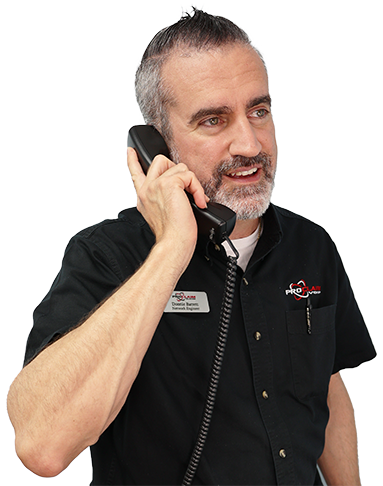 your Telecom includes a great support team
Location and Services Provided are So Important
There are several factors that should be taken into consideration before settling on a telecommunications system for your business. Choosing a US phone provider that is aligned to your business needs facilitates the ease by which you can communicate with your employees or clients; this has a direct and significant impact on the eventual success or failure of your business. Given its importance, it is, therefore critical to look at all the relevant factors before ultimately making a final decision on a telecommunications system.
Proclaim VoIP understands you have many options for choosing business VoIP providers in the USA. We want to share our expertise with you and educate you about which factors may be of most interest to you. For example, of all the considerations that should be addressed when choosing a US phone provider for your business, two of the most essential are the location of the support team as well as the services provided. These two factors are discussed below in further detail.
VoIP Support Team Location
It is important to know the type, availability, and location of the VoIP support team before making your decision regarding a telecommunications service provider. Support teams for business VoIP providers in the USA can either be sited within the United States or outside the country. Choosing a telecommunications systems provider that is sited within the same country of your business is preferable, for the following reasons:
Support availability:

VoIP support systems that are outside of the United States are typically in a different time zone and have different business hours from businesses within the United States. This can pose a challenge when assistance is needed. Daytime here in the United States may be nighttime in another country and, as such, there may be no one available to provide support when you need it most.

Language barriers:

Language is a significant barrier when working with a support team in a different country that speaks a different language. Having a support team in a different country leads to an increased risk of miscommunication which can cause delays in receiving any necessary assistance. In some cases, these kinds of delays can even result in loss of income for your business.

Ease of communication:

A support system outside the country is highly dependent on a robust, as well as reliable, communication infrastructure to communicate with its clients. Problems with the communications infrastructure may make it difficult for businesses to reach support teams located outside the United States.

Local economy boost:

Business VoIP providers in the USA who keep the support systems located within the country provide the creation of new jobs and result in a boost to the local economy.
At Proclaim VOIP, we pride ourselves on our US-based VoIP support team. We are a cloud-based US phone service provider that supports American workers locally. When you choose us for your business telecommunication needs, you can rest assured that someone will be available to provide needed assistance at any time of the day or night. Our operations support center has onsite engineers and is open 24x7x365. Furthermore, with our VoIP support team located within the country, there is no issue of miscommunication due to language or cultural differences. As a result, your issues can be resolved faster, saving you time and money.
Choose Proclaim VoIP as your USA Business VoIP Provider
Checking that the services provided by a telecommunications system provider match your business needs is essential before making a final decision. At Proclaim VoIP, we offer an array of services to accommodate the varying needs of different businesses. Some of the services we offer include, but are not limited to:
BYOD

— Save money by using your existing hardware!
With our virtual cloud solutions, our services at Proclaim VoIP offer businesses the flexibility and versatility in managing their communication systems; additional lines can be easily added, and threshold limits increased as needed. In addition, as a result of our cloud-based platform, we can quickly and easily recover from a disaster and resume normal functionality. Finally, there is no risk of our cloud infrastructure becoming obsolete. With frequent and regular updates, we ensure that all our services are up to date.
As your US phone provider, we pride ourselves on our competitive prices as well as the high quality of our services. At Proclaim VoIP, we pull out all the stops to ensure that we offer you the optimal telecommunication service for your business needs.
There are many options to choose from when researching business VoIP providers in the USA, but only Proclaim VoIP offers the features, dependability and support. We hope that you will contact us today to learn more about how we can best help you!