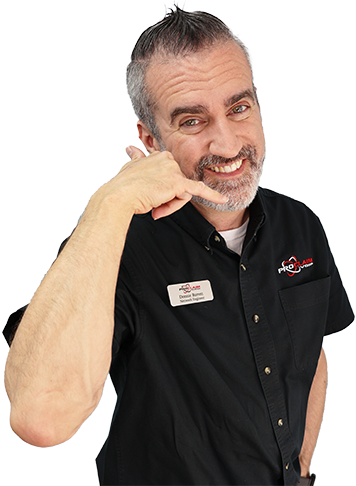 Someone focused on your Business Needs
Don't just be a number, be known
As a business owner, you are likely aware that an effective telecommunications system is crucial to the success of your business. Voice over Internet Protocol (VoIP) is a telecommunications system that allows you to make phone calls, video calls, and teleconferencing calls over broadband internet instead of a conventional analog phone system. By establishing a VoIP system well-suited to the unique needs of your business, you can enhance internal communication among your employees and external communication with your clients. Reduced costs, increased portability, and multi-functionality are some of the benefits of VoIP for your business. VoIP can also positively impact your business by improving operations and increasing the satisfaction of your employees and clients.
Despite your awareness of the need of VoIP for your business, you may not be aware of what the next steps are, what VoIP services are currently available, and which of these services are best suited to meet the needs of your business. Without proper guidance, you may choose and pay for VoIP services that do not align with your business goals. In addition to the money and time wasted, choosing a VoIP platform not suitable for your business  can also impair your business operations as well as other adverse circumstances; in extreme cases, your financial bottom line may be negatively impacted.
One of the major benefits of VoIP for your business is having access to a dedicated account representative assigned to you by your VoIP service provider. Your dedicated account representative serves as the primary point of contact through VoIP customer service. With a dedicated account representative, you no longer need to be anxious about navigating through the available VoIP services to find one best suited for your needs. Below are more details about the role of a dedicated account representative and the benefits of having access to VoIP customer service.
Role of a Dedicated Account Representative
Account representatives are an integral part of VoIP Customer Service; they serve as the bridge between the clients and the VoIP system/platform. Account representatives are extremely knowledgeable about the individualized benefits of VoIP for your business, the technical aspects of VoIP systems, and are excellent at effectively communicating these to each client. Detailed below are some of the benefits included with a dedicated account representative:
Direct contact:

With the increased growth of chatbots and other automated response systems, it can sometimes be challenging to speak to a live individual when help is needed. Having a dedicated account representative assigned to your business allows you to speak directly with a live person. When you discuss your issues with your account representative, they will make sure your needs are addressed through the appropriate channels.
Update/change notifications:

It is important that you are aware of any upgrades or updates performed by your service provider, especially if there's the likelihood that they could impact your business. Your dedicated account manager will always keep you fully aware of any updates or upgrades that could potentially affect your business.
Regular evaluations:

Your dedicated account representative performs regular assessments to see how well you are using your VoIP system as well as any challenges that you are experiencing. Any reported issues are further investigated by your account representative so that they may be resolved.
Business alignment:

One of the benefits of VoIP for your business is that new products and services are introduced and updated regularly. Your dedicated account representative is always on the lookout for new and innovative services that align with your business needs.
Why Proclaim VoIP is Right for You
At Proclaim VoIP, we understand the benefits of VoIP for your business. We offer cloud-based VoIP services to small and medium-sized business nationwide. We guarantee high stability and availability on our platform and use triple geo-redundancy for all our clients so that they never have to worry about losing their data or any unanticipated downtime. When you choose our services, we will assign a dedicated account representative to you to serve as your primary liaison and to ensure that your business needs are fully met. In addition to our dedicated rep, you will also have access to our USA-based, 24x7x365 VoIP customer service support team to help you navigate any roadblocks.
Speak with a VoIP expert today for more information about Proclaim VoIP and learn how to get started with your own dedicated account rep!