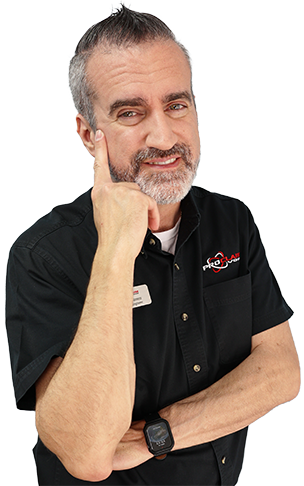 Out platform is built for Multi-site Business
Is On-Premise or Cloud Based better for a Multi-Site Installation?
There are several considerations to be aware of when choosing a multi-site phone system for your small business. Failing to thoroughly assess these considerations may lead to the selection of a telecommunications system that is not aligned with your business needs and operations. Because the success of any business is tied to the effectiveness of internal communication between employees as well as external communication with clients, it is important to choose the best solution for multi-site office phones for your business.
One of the factors to consider when deciding on a telecommunications platform is whether your business has a single location or multiple locations (multi-site). Some businesses such as hospitals and clinics, lawyers, real estate agents, and construction companies [to name just a few] have more than one office location. Setting up multi-site VoIP office phones for the different office locations should be configured such that employees can easily communicate internally among themselves and externally with clients, without any difficulty.
When discussing your options with a VoIP services expert, be sure to use the correct terminology. For example, multi-line office phones are not interchangeable with multi-site office phones. Single site customers can still have a multi-line phone—a phone with two or more lines to call out on.
If you need multi-site VoIP phones for your small business, the telecommunication system best suited to meet your business needs is a cloud-based system rather than a traditional, on-premise telecommunications system. Using an on-premise telecommunication platform for your multi-site business can lead to a myriad of problems which can hinder effective communication and, potentially, impact your business's productivity and profitability. Some of the problems that may arise from using on-premise telecommunications systems for multi-site businesses are addressed below.
Challenges of Using On-premise Telecommunications for Multi-Site Businesses
If you need multi-site VoIP phones for your small business, read on to learn more and avoid rushing into a bad decision. Below, we have detailed some of the issues that make traditional, on-premise telecommunication platforms unsuitable for multi-site businesses:
Support: Infrastructure support can be challenging when on-premise platforms are used for multi-site businesses. Due to the decentralized nature of the on-premise platform, it is typically difficult to coordinate support among the various business locations. In addition, with each site having its own telecommunication platform, it may be difficult to troubleshoot issues.
Upgrade/maintenance: Regular upgrades and maintenance are necessary to ensure that a telecommunications system remains in good working order. To ensure that all business sites are up to date, it is important that they have the same upgrade or maintenance schedule. Using

on-premise multi-site pbx

for your multi-site businesses makes it difficult to get all the various locations on the same upgrade or maintenance schedule.
Administrative control: If you use an on-premise platform, simply managing your multi-site telecommunications system can be challenging. Considering on-premise systems are mostly decentralized, there may be no central web or administrative portal to monitor or manage the telecommunication system at each site.
Call routing/forwarding: With on-premise telecommunication systems, it is very challenging, if not impossible, to route or forward calls between the various multi-site locations—a must-have for fluid internal communication.
Varied telecommunication technology: The hardware used by the on-premise telecommunications systems at the different locations of a multi-site business may be different. This can impact the ability of the different sites to communicate with each other or route calls among each other. Simply put, just because you're the same company, doesn't mean each location will use the same exact multi-site VoIP office phones.
Uptime: On-premise telecommunication systems are typically non-redundant and are, therefore, vulnerable to disruption for a variety of reasons. As such, these phone systems may not have a very high uptime or stability. Proclaim VoIP's cloud-hosted VoIP solution has

multiple geo-redundant servers and routers

to keep the platform active 99.99% of the time!
Disaster recovery: With the non-redundant nature of on-premise phone systems, there is typically no data backup or sharing between the various locations of a multi-site business. This puts the business at risk of data loss following a disaster. Learn more about Proclaim VoIP's triple geo redundant, proprietary platform.
Why Choose Proclaim VoIP's Multi-Site Phone System for Your Small Business
Proclaim VoIP is a national, experienced, cloud-based telecommunications provider well suited to manage the communications needs of your multi-site business. We offer centralized management and control of all sites for multi-site businesses, so that they may all be maintained and upgraded on schedule. Due to the cloud-based nature of our platform, using our multi-site VoIP office phones to forward and route calls between the various locations of your multi-site business is an easy task. Furthermore, we have fully redundant data centers with real-time data replication to each of our data centers. In the event of a disaster, you can rest assured your data is safe.
At Proclaim VoIP, we have experts on hand ready to get you onto our platform, so that you can reap the benefits of what we have to offer. Contact us today to start saving money while boosting your business's communication performance!