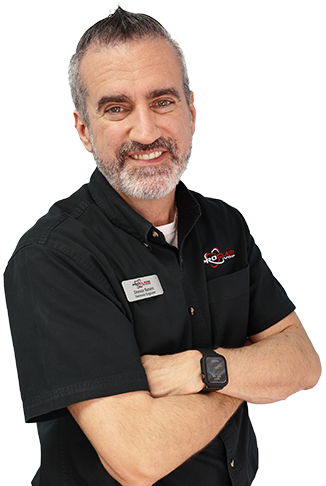 Superior Communcations Service is Proclaim
What is VoIP Failover and Geo Redundancy
In our increasingly competitive economy, the ability for your employees to readily communicate with each other, as well as with your clients, is critical. It is important that your telecommunication system is available around the clock, so that relevant information can be easily communicated. Without a reliable and stable telecommunication system, there is an increased likelihood of a breakdown in communication, when it is most needed, as a result of your client or employee being unable to reach the relevant party. Depending on the circumstance, this can have a significant negative impact on your business.
Given the importance of a stable and constantly available telecommunications system to your business, this should be one of the most important considerations when choosing a telecommunications system provider. You should choose a provider with high availability as well as stability, so that you never have to worry about losing your telecommunication services.
How well a telecommunications system provider is able to guarantee high uptime and the stability of its services depends a lot on the effectiveness of the geo redundancy and failover features it has in place. Having an effective redundant and failover system ensures that telecommunications services are not disrupted when adverse events such as fire, earthquakes, or other uncontrollable events occur. By switching over to backup systems, telecommunication services can be easily re-established and resumed. Discussed below in more detail is how redundancies and failovers work, their relevance, and how you can count on Proclaim VoIP's secure platform as a fully geo redundant network to ensure that your business telecommunication services are never disrupted.
How Geo Redundancy and VoIP Failover Solutions Work
In simple layman terms, telecommunication services are considered to be redundant when a telecommunications service provider has two or more backup systems in place. Having these backup systems in place ensures that if the primary system goes down for any reason, there are other systems in place that can be used to maintain connectivity and communications, keeping your VoIP system securely intact.
Having redundancies as part of a telecommunications system prevents any single points of failure. There are no components within the telecommunications system whose failure would totally disrupt communications. Redundancy is one of the major reasons why a cloud-based telecommunications system is vastly superior to on-premise systems redundancies and backups can be easily set up in cloud-based systems in contrast to their on-premise counterparts.
Failover is simply the process of transferring services from the primary system to the alternate or backup systems, so that there is little to no disruption in telecommunication services. Optimally, a VoIP failover solution should be an automatic process and not a manual process. As soon as a disruption in the primary system is detected, the backup systems should automatically kick in so that businesses do not experience any significant loss in their telecommunications.
Why You Should Use Proclaim VoIP As Your VoIP Security Solution
Proclaim VoIP is a well-known, cloud-based telecommunications systems provider for small and medium-sized businesses nationwide. Depending on your business's telecommunication needs, some of the VoIP services we provide include:
At Proclaim VoIP, our entire platform is very secure and highly geo redundant there are no single points of failure within our network. All data within our network is backed up to redundant data servers, so that they can be easily restored after a disaster. With triple geo-redundancy offered to all our clients, we guarantee a very high availability with little to no downtime. Furthermore, with our automatic failover mechanism, switching over to our backup systems if the primary systems go down is a very simple process. Don't settle for a lesser VoIP failover solution.
We have experts on hand ready to get you up and running with our secure Proclaim VoIP platform. Contact a VoIP expert today to talk more about setting your business up with VoIP failover solutions in a matter of days.