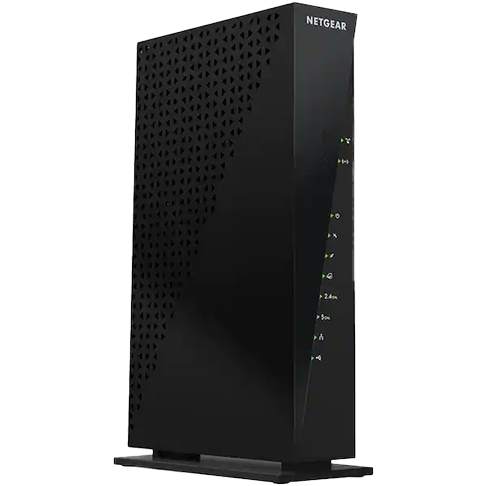 From Cable, DSL, Uverse, Fiber to Starlink
Our Business Phone Service works with many different internet types
The financial impact on your business is one of many factors that should be taken into consideration when deciding on a telecommunications system. Broadband phone service, also known as Voice over Internet Protocol (VoIP), can greatly reduce expenses to your business by allowing you to make voice, video, and teleconferencing calls over your current broadband internet. Choosing the right broadband phone service will make it easier for employees to communicate with each other and with clients. Improving internal and external communications results in more efficient business operations and, ultimately, increased profits.
Before you settle on which broadband phone service you want to use, it is important to evaluate the costs associated with the setup and maintenance of VoIP broadband. The costs of implementing broadband phone services vary greatly, depending on the broadband provider and the services provided. It is important to make sure any costs associated with utilizing broadband phone services fall within your budget. Without carefully and thoroughly assessing the all your options, the costs of these services can erode and negate any financial profits gained from their use.
Bring Your Own Broadband or Bandwidth (BYOB) is one way you can manage the costs associated with your updating your business's VoIP technology, so that it stays within your budget. With BYOB, you can keep your costs under control while still retaining the use of your preferred internet service provider (ISP). Discussed in further detail below is what BYOB is, how it can be beneficial to your business, and why you should choose Proclaim VoIP in setting up a BYOB VoIP system for your business.
What Is BYOB?
Most VoIP broadband service providers double as ISPs, offering both broadband internet and broadband phone services. When you indicate that you would like to use the VoIP services of these providers, they often try to bundle it with their broadband internet, so that you must buy both of their services. 
VoIP broadband services that are bundled with broadband internet services are typically more expensive and can eat into your profit margins. If you already have affordable and reliable broadband internet service for your business, it can cost much more to switch to a bundled broadband service with a different ISP.
With BYOB, you do not have to switch ISPs when you choose to upgrade your business's VoIP technology. If you like it, you can keep your current ISP. Service providers that offer BYOB will use your existing broadband internet service to set up your VoIP systems.
Using BYOB offers several advantages:
Cost:

You save money with BYOB because your costs are only for the VoIP services and not for additional services you may not need.

Relationships:


You do not have to break your contract and hurt your relationship with your current ISP.

Stability:


With BYOB, setting up a VoIP system can be done with minimal disruption to your business operations. Choosing a bundled broadband service is more complicated to set up and has a higher likelihood of causing outages and downtime.

Flexibility:


BYOB gives your employees more options in determining from where they want to work. They can work from home, office, or remote locations while using their own broadband service.
Why Choose Proclaim VoIP For Your BYOB Needs
At Proclaim VoIP, we do not insist that you use our broadband services with our cloud-based VoIP services. If you like your current broadband service, we are happy to use that to set up your VoIP broadband phone system. With our BYOB service, your employees have the flexibility of working from home, office, or remote locations while using their own broadband services and our VoIP systems. Unlike other service providers our VoIP services work on any high-speed internet connections. 
Proclaim VoIP is a nationally recognized, cloud-based telecommunications service provider with many small and medium-sized business clients spanning various industries. With our triple geo-redundancy, our clients are assured 99.9% uptime and stability. 24x7x365 customer service support allows us to provide assistance whenever and wherever you need it. For more information about our services, speak with a VoIP specialist today!