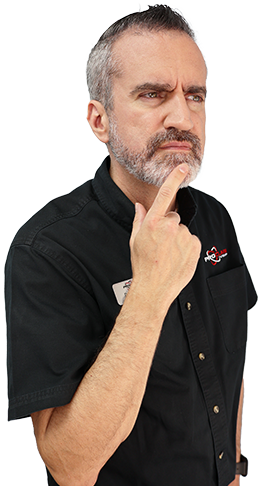 Custom Configurations Built for All Business
We have Unique Configurations for Every Business Type
Selecting a telecommunication platform for your small business communication solutions should be a deliberate, intentional, and well-thought out process. Whatever telecommunications system you end up choosing will dictate how effectively you can communicate internally with your employees as well as externally with your clients. Considering effective communication is key to the success of any business, it is essential that the telecommunications system you choose should enhance, rather than hinder, the communication goals for your business.
The first decision to be made when choosing a telecommunication platform is whether it should be traditional (on-premise) or cloud-based (VoIP). The advantages of VoIP prove that, without a doubt, a cloud-based telecommunications system is vastly superior to its traditional counterpart.
Here are just some of the reasons why you would choose a cloud-based telecommunications system over a traditional system for your business needs:
Ease of setup
Lower installation costs
Lower maintenance costs
Easy scalability
Flexibility in use
Having settled on choosing VoIP for your small business communication solution, the next decision to be made is which provider to use. One of the advantages of VoIP is there are many VoIP providers who offer a variety of cloud-based services and have varied business models. With that said, it is important that your telecommunications systems provider of choice aligns with your unique business needs and operations. Asking the right questions will help you determine which VoIP provider is best suited for your business. Discussed below are even more advantages of VoIP along with some of the questions you may want to ask before deciding on a provider.
What You Should Know Before Choosing A Telecommunications Provider
Some of the questions that you should have answers to before choosing a telecommunications platform for your business include:
Support: Knowing the type of support offered by a telecommunications provider is essential. You want to ensure that support will be available when you need it and that you should not go through too much trouble to get the help you need. For example, if you own a 24/7 business, your telecommunications provider should also be available to you round-the-clock. Proclaim VoIP offers a 24x7x365 operations support center with onsite engineers. (And

our VoIP support team is based in the USA

,

so you won't have to worry about overcoming a language barrier.)
Disaster recovery: Disaster recovery is the ability to recover and restore your telephone configuration data in the event of a data loss. Your telecommunications provider of choice should perform frequent and regular configuration backups to ensure that none of your telecom configuration is lost in the event of a disaster. The advantages of a cloud-based VoIP platform is that natural disasters will have much less of an impact. Learn more about our triple geo redundancy to keep your business running smoothly.
Uptime and reliability: An essential feature of any telecommunications system is the ability to communicate at any time without incident. As such, it is essential that your telecommunication provider can guarantee that the system will be continuously functional, with minimal to no interruptions. Proclaim VoIP provides 99.9% uptime.
Pricing: The pricing for your requested services should be comparatively low and should fall within your budget. Proclaim VoIP has saved companies hundreds of thousands of dollars on their phone bills and offer customizable packages to help lower your costs.
Services offered: Knowing the full extent of the services offered by a telecommunications provider is important before settling on a decision. You want to ensure that the provider offers the services required by your business as well as the flexibility to grow with you.
Data center/hardware specifications: By knowing the hardware or data center specifications of a telecommunications provider, you are better able to assess its ability to manage your business telecommunication needs. Ask our experienced staff members about the advantages of VoIP using a proprietary platform.
Why You Should Choose Proclaim VoIP For Your Business Needs
At Proclaim VoIP, we fully own and manage our platform; we do not outsource any of our infrastructure to any other third-party. This allows us to control our platform and offer the best possible services at very inexpensive and affordable rates. When you choose Proclaim VoIP for your business, some of the advantages of VoIP include:
Contact us today to learn more about the advantages of VoIP and what small business communication solutions Proclaim VoIP can offer your business!